Advantages:
We sell compatible Spares/Consumables for all brands. Advantage for these spares are Excellent Print Quality, No compromise on quality, Reduction in copy cost by minimum 40%, cost savings as independent spares can be replaced serperately instead of changing entire units. See the reference chat for: C220, C280, C360, C284 & C364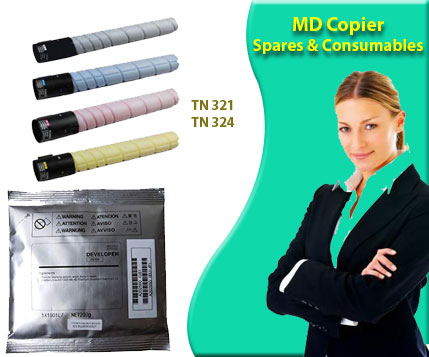 Such Spares / Units Also Available for
C250/C252, C352/C200, C203/C253, C352/C350, C351/C450, C451/C550, C650/C454, C552/C652, 6000/6501, 8000/70HC Customer have the choice to buy the entire unit or individual spares. MD Copier supports both.